Innovative molecule = Innovative joint supplement
You've seen it happen. As dogs mature, joint health issues and osteoarthritis can have a huge impact on their quality of life.
Rejensa container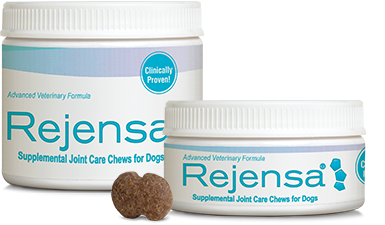 About Rejensa
Rejensa is the only joint care supplement for dogs that contains N-Butyryl Glucosamine (GlcNBu), or Gluco Blu® (N-Butyryl Glucosamine) – an improved form of glucosamine clinically proven to deliver a visible difference in as little as 16 days with daily use.
Make Rejensa part of your multimodal approach to joint care and mobility.