A breakthrough joint supplement for dogs.
Rejensa container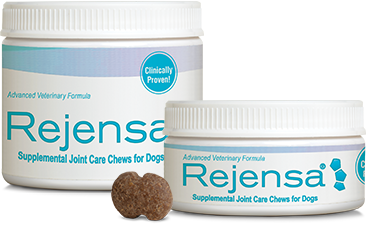 About Rejensa
Fast-acting Rejensa joint care chews are the only joint care chews for dogs that contains Gluco Blu® (N-Butyryl Glucosamine), an improved form of glucosamine that really works.
See the difference in as little as 16 days.*
In a recent study, dogs given Rejensa showed statistically significant improvement of quality of life, as compared to those given a leading glucosamine product.*
So bring back that dog you love! Ask your vet about Rejensa.